From dessert bars to English pubs, boat dock is home to some of the most event F&B options on the island. Joining the range of bustling Japanese restaurants in the eastern region Gaijina Muslim-owned establishment that serves Japanese-inspired dishes.
Opened in April by the team behind 1819, a halal western fusion restaurant a few doors down, Gaijin has received rave reviews on social media platforms like Facebook. Booking slots are usually taken quickly, a testament to their growing popularity despite opening less than a month ago.
Zen and minimalist interiors are likely to make you miss Japan a little more (when will the borders open?). They even have a traditional zashiki–inspired seating arrangement for guests who want a more authentic Japanese dining experience.
Unique Japanese-inspired cuisine
The menu marries classic Japanese cuisine with international flavors, as evidenced by the subtle Italian and Mediterranean influences. Come as a group and order a bunch of entrees like Octopus takoyaki with beetroot hummus (S$10.90), Gyoza with Salted Egg Glaze ($13.90 Singaporean) and Burrata cheese (S$15.90) share.
There are seven different don buri to choose from, including Unagi Donburi (S$25.90), HokuBee Grass-Fed Beef donburi (S$27.90)and even more fusion sambal Clams donburi (S$22.90) which appeals to local palates.
the Yakitori the selection may not be the most extensive (yet), but you can count on proven offers like Chicken tail (S$5), Chicken leg (S$7)and Heirloom Tomato ($3).
Halal yakiniku slowly becoming more common here – the more the merrier. by Gaijin Premium cutting deck (S$75), made with beef and vegetables, will grill you up a storm. If you are dining in a larger group, do do not hesitate to order Gaijin Osaka Platter (S$125)which comes complete with vegetables, beef, and chicken.
Reservations can be made by contacting Chef Andri via mobile or Whatsapp on +65 8886 5004.
The halal Japanese food scene in Singapore is prosperousand it will only get more exciting with time.
Gaijin
Facebook
📍 48 Boat Quay, Singapore 049837
🕒 5pm-11pm (every day)
For more lifestyle updates like this, subscribe to our Telegram channel at @confirmgood.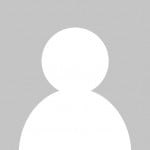 I would gladly give you up for dessert.